The Thorn by Large Plants, Out Now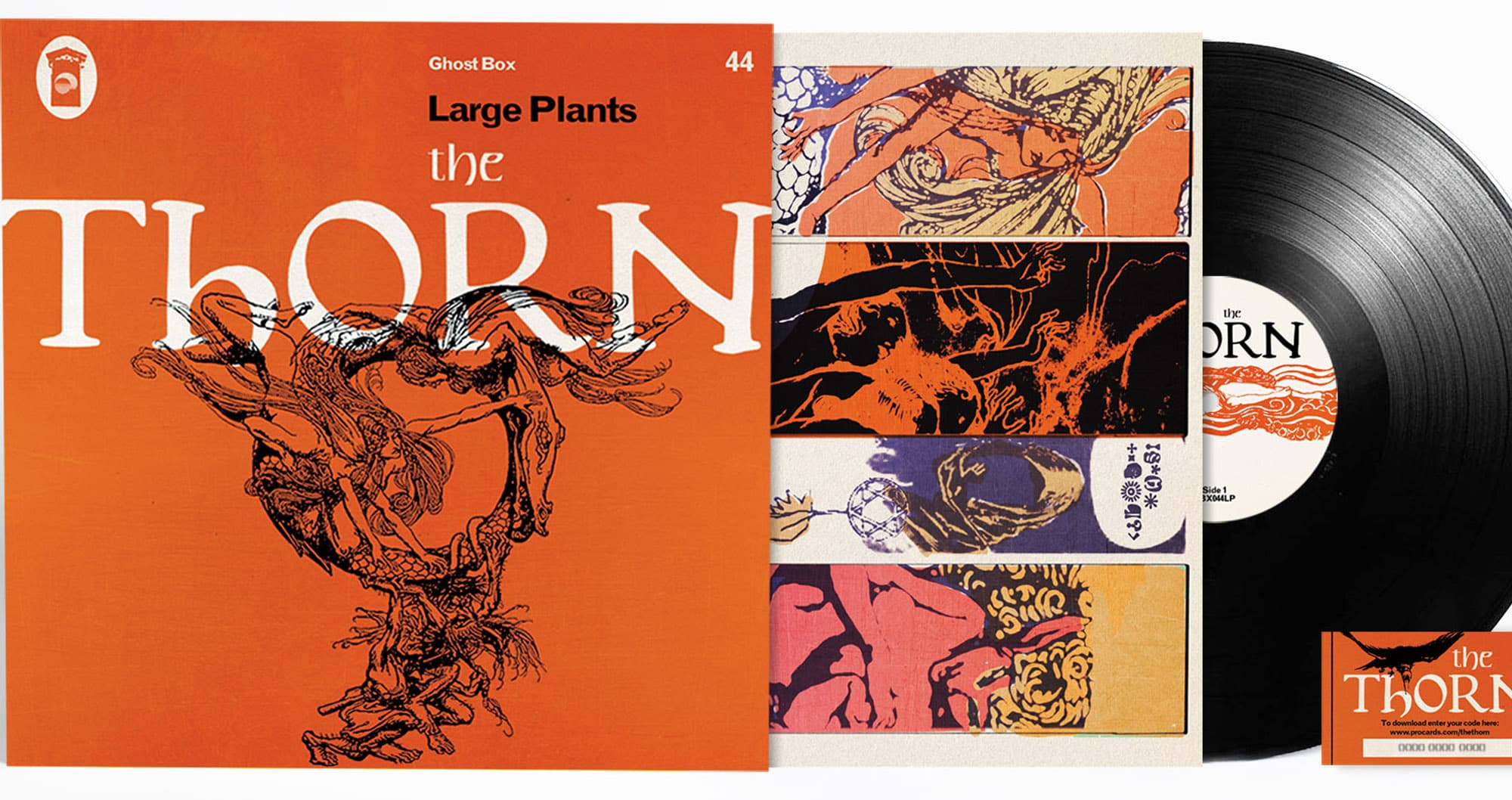 The Thorn by Large Plants is out today on LP, CD, download and streams. The heavyweight vinyl LP version comes with full colour inner sleeve and free download card. Design is by Julian House.
Also in the Ghost Box shop we have this beautiful A2 poster designed by Julian House. The artwork repurposes elements of Arthur Rackham illustrations and 60s comic books.