The Path by Belbury Poly is out now
"gently phantasmagorical... delightfully lugubrious"
David Sheppard
MOJO ****
"Belbury Poly have never sounded so organic or expansive... a journey you mustn't miss"
Ben Graham
SHINDIG ****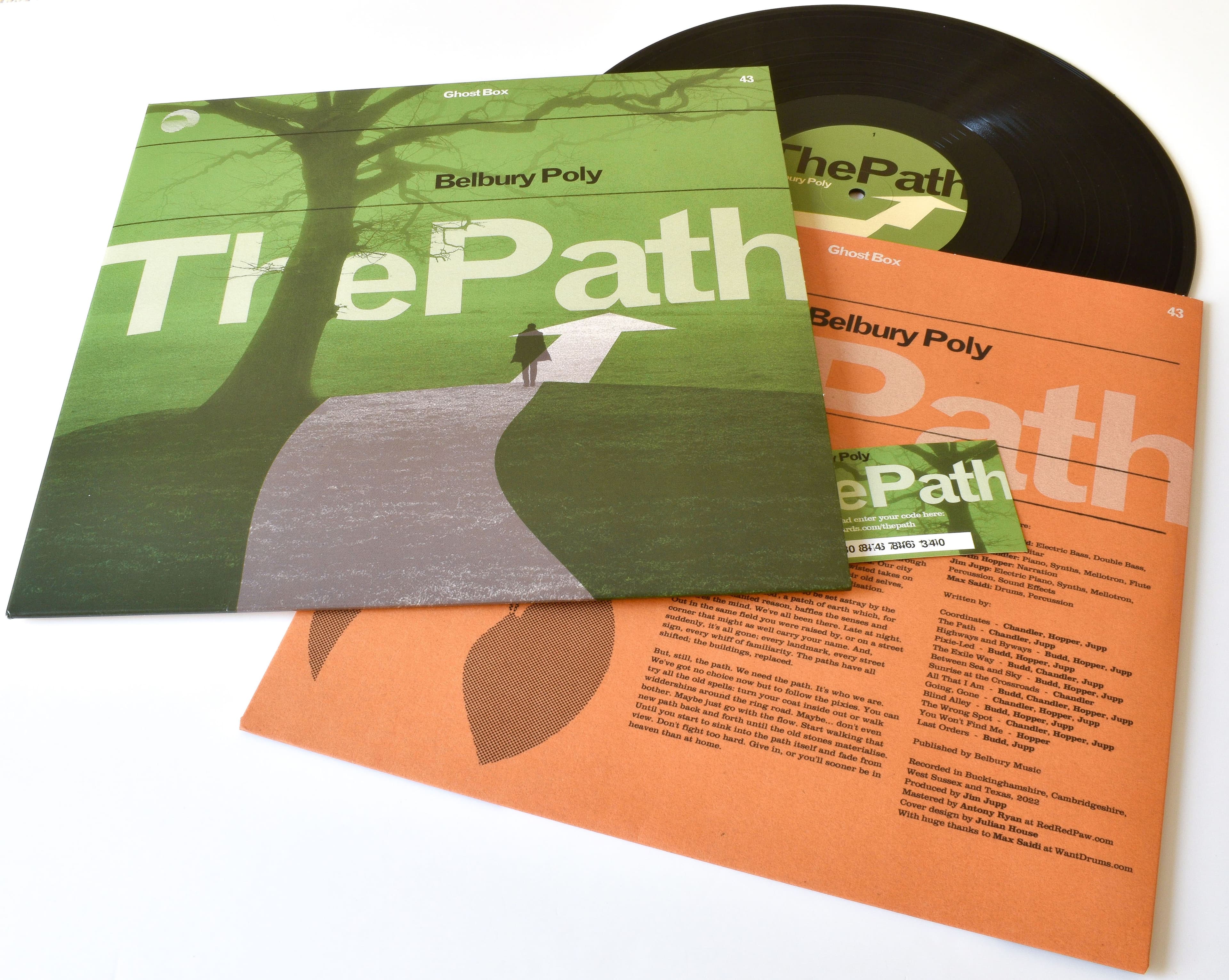 The Path is the latest album from Belbury Poly (aka Ghost Box records founder Jim Jupp). It's out now on LP, CD, download and streams. Artwork is by Julian House and the LP version comes with a free download code card. The CD and digital versions include four bonus instrumental tracks.
This time round Jim Jupp (left) has recruited a full band roster and is joined by Jesse Chandler (second left) of Midlake, Mercury Rev & Pneumatic Tubes, on flute, clarinet and keyboards, regular Belbury Poly guitar and bassist Christopher Budd  (right), author and narrator Justin Hopper (second right)  and, Max Saidi  (not pictured) on drums.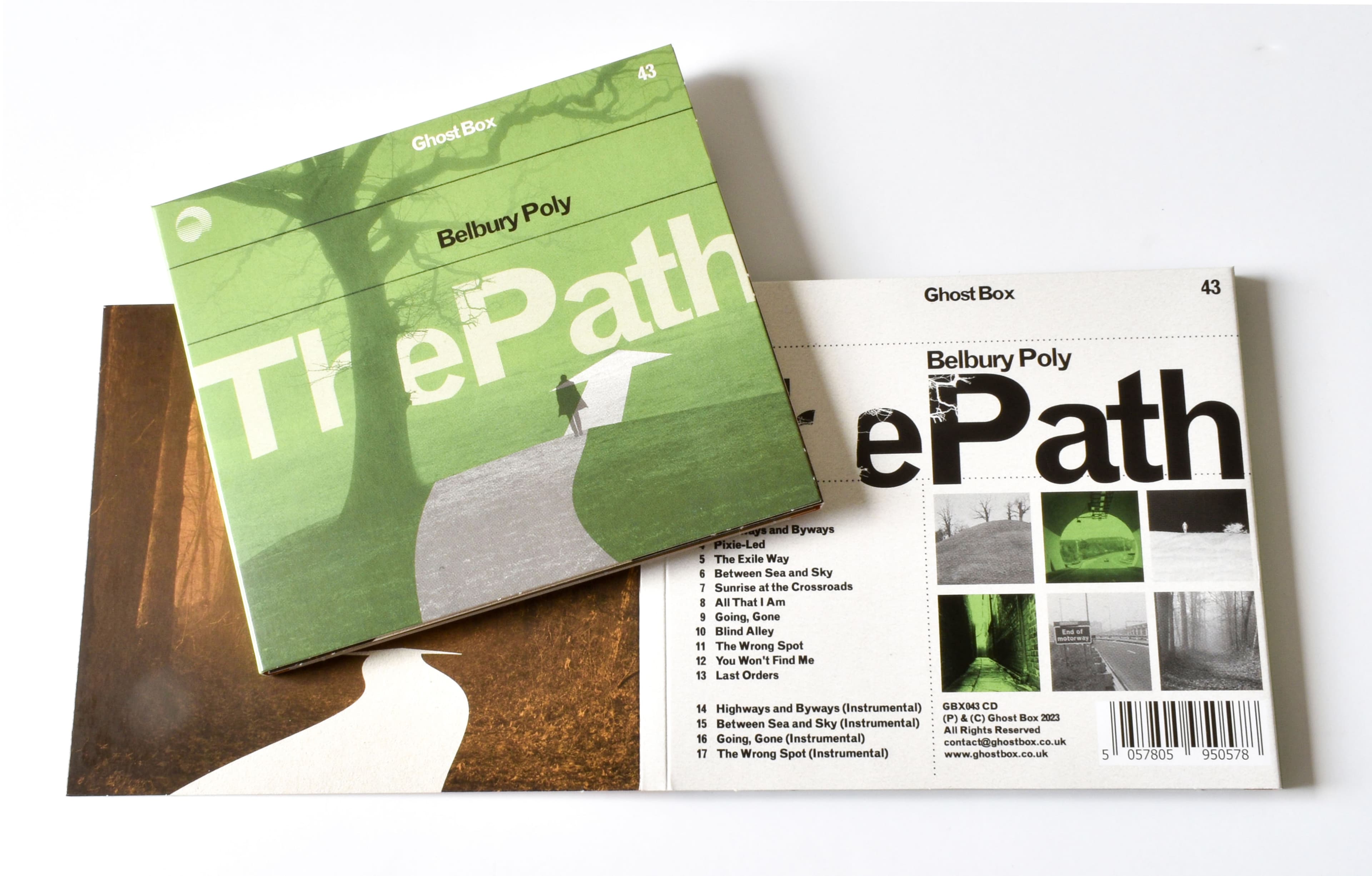 Musically it takes as its starting point a particular moment of early 1970s British film soundtracks by the likes of Roy Budd and Roger Webb; a soundworld of easy-going jazz and funky rhythms gently coloured with pastoral strings and flutes. The Path, however, is unmoored from time or place thanks to Hopper's narrative style, Chandler's rustic flutes and keys, Budd's soulful psychedelic guitars and Jupp's production and electronics. Hopper's words form a loose, open-ended narrative and it's not just a continuous reading.  The vocal passages are interspersed at intervals in a very musical way amongst the instrumental passages. It's very much an album with spoken word rather than a spoken word album.