New Belbury Music LPs by The Pattern Forms and Luminous Foundation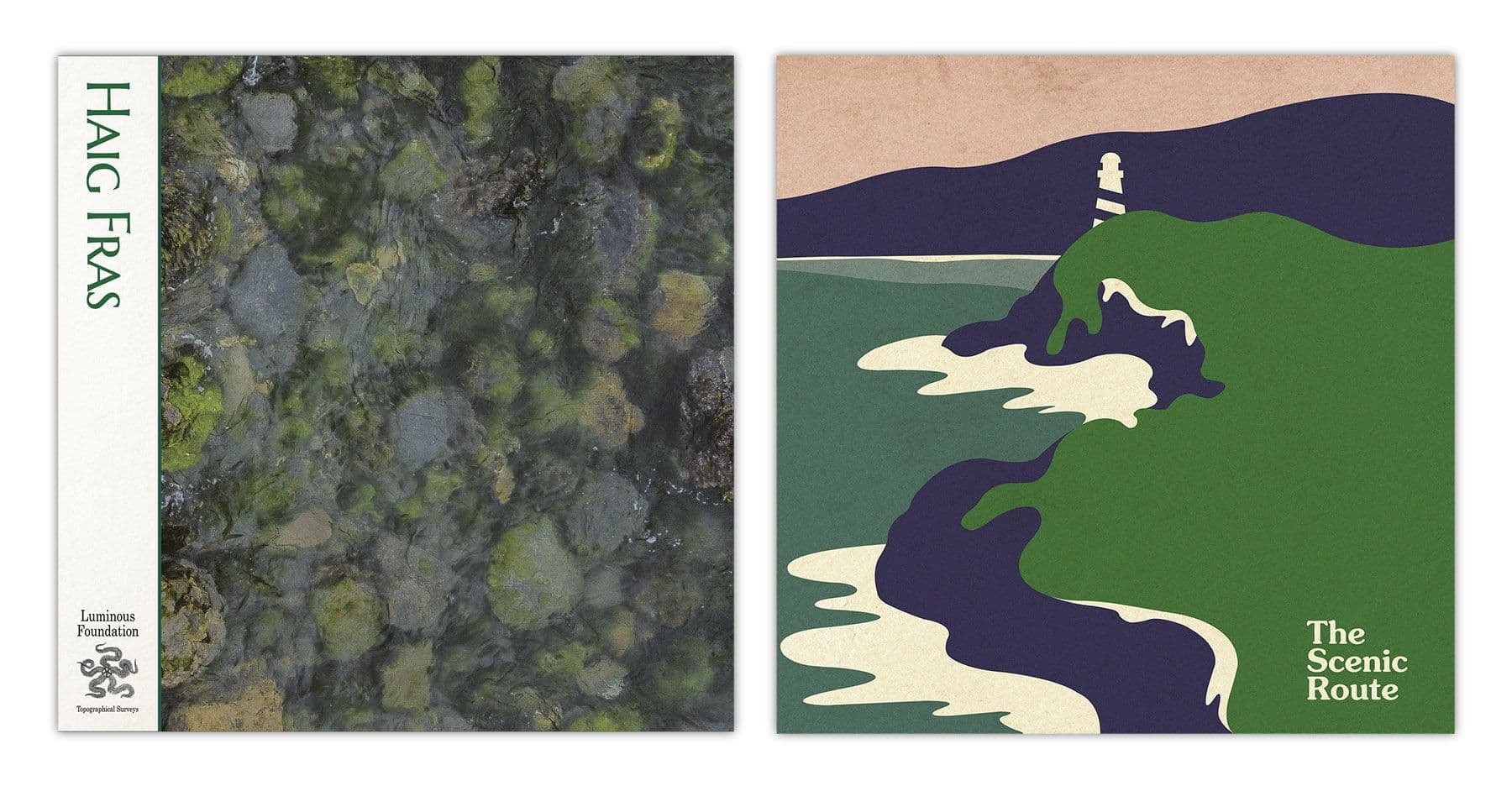 There are two new albums out now on Ghost Box's sister label, Belbury Music.
The Scenic Route is the second album for The Pattern Forms since their 2016 Ghost Box records release, Peel Away the Ivy. This time they've crafted ten beautiful instrumentals that focus in on their love of a particular kind of soulful 1980s library music. The Pattern Forms is comprised of Ed Macfarlane and Edd Gibson of Friendly Fires together with composer and producer Cate Brooks of The Advisory Circle. Also featruing throughout is harpist Tom Monger (Florence and The Machine).
The LP comes on crystal clear vinyl with free download code inside. Artwork is by Trunk Record's regular designer Paul Flack. It's available exclusively online in the Belbury Music.
Luminous Foundation's Haig Fras is a semi-melodic, shimmering drift inspired by the geology and biology of a sub aquatic mountain range of the same name off the Cornish coast. Luminous Foundation is a collaboration between Neil Mortimer of Urthona and Mark Pilkington of Teleplasmiste (and founder of Strange Attractor Press).
The LP comes on translucent green vinyl with free download code inside. It's available exclusively online from the Belbury Music.  PLEASE NOTE: As this is a limited run from a very small press, a few LPs will be so-called "transition copies" where the dye is not fully mixed. So you may be lucky enough to receive a very rare pale green vinyl LP.