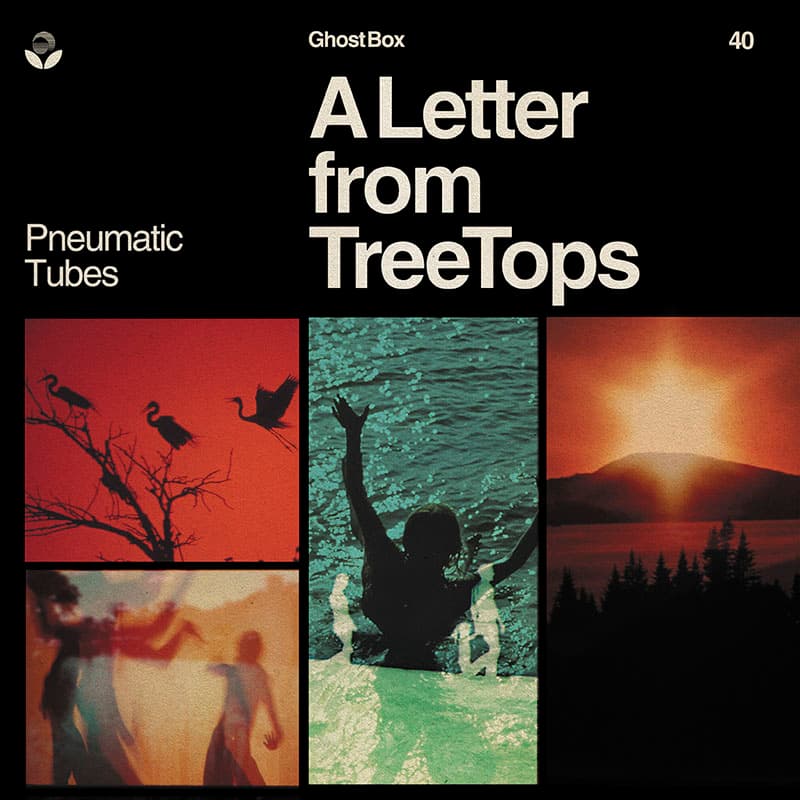 A Letter from TreeTops by Pneumatic Tubes Out Now
A Letter From TreeTops is available now on LP, CD and all digital channels.
Pneumatic Tubes is the solo project of multi-instrumentalist Jesse Chandler (keyboard & woodwinds player for the bands Midlake and Mercury Rev). He laid down most of the material for this mystical and elegiac suite of music in just a few days and later called on some talented friends to flesh out the final recordings; Paul Alexander on bass, Bill Campbell on drums, Marissa Nadler backing vocals and Robert Gomez on electric guitar.
The album is a series of beautifully faded musical photographs, a paean to the wild landscapes of the Adirondacks and Catskills of Upstate New York where Chandler grew up. Gentle melodies are propelled along by synth arpeggiators or laidback sidestick and felt beater drums. Chandler's wind instruments are woven throughout like wild vines binding the elements together. Towards the end of the album an underlying note of melancholy swells into grief during the very moving Witch Water, which is subtly underpinned with Marissa Nadler's haunting voice. The clouds soon clear, the mountains reappear, and the wheel of the year and of the generations turns again as A Letter from TreeTops signs off with the same lilting melody on which it began.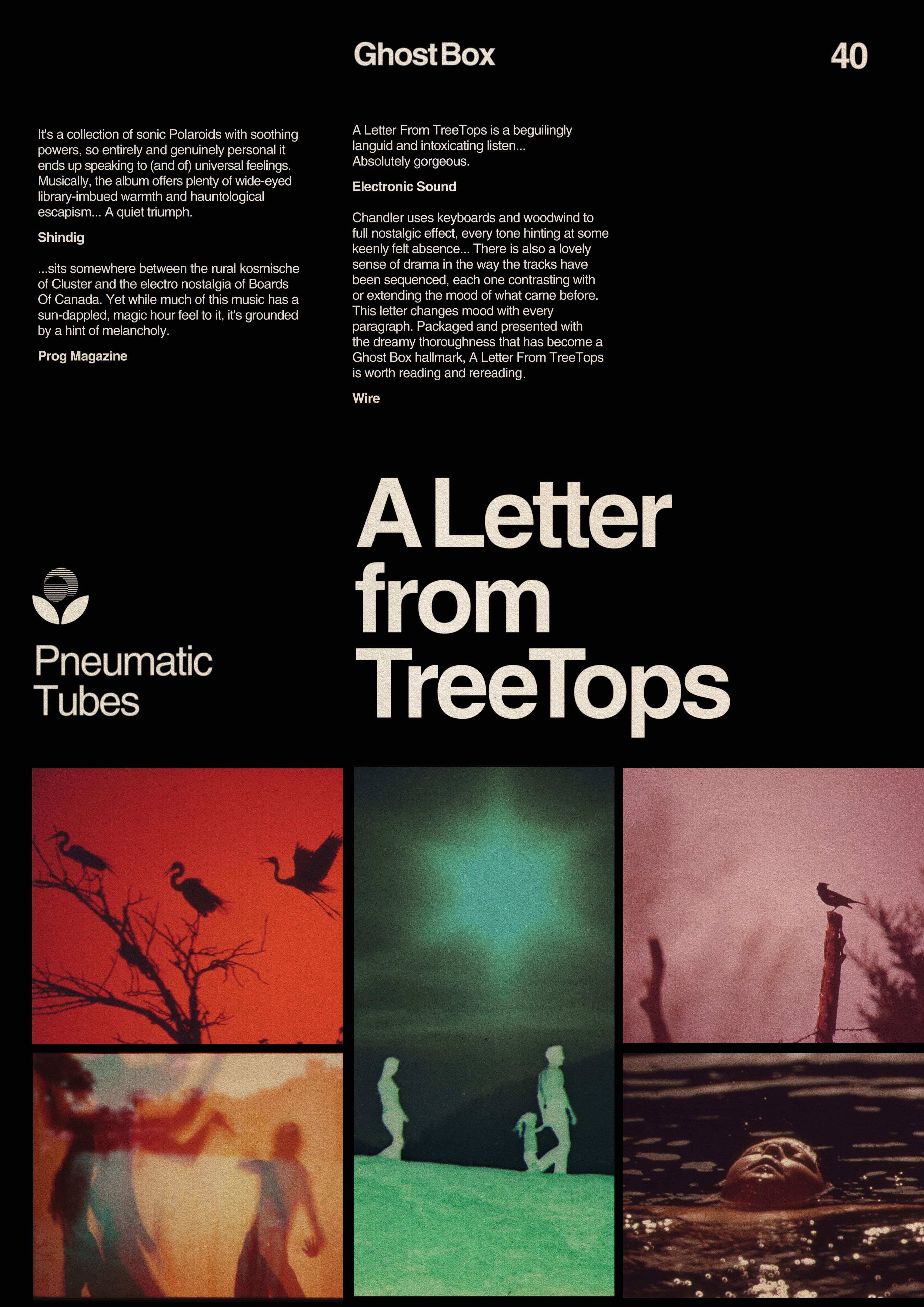 Designed by Julian House, the heavyweight vinyl LP version comes with full colour inner sleeve and free download card. Evocative liner notes are provided by Justin Hopper, author of Old Weird Albion and writer of the Ghost Box spoken word album Chanctonbury Rings.
A Letter From TreeTops is a beguilingly languid and intoxicating listen…
Absolutely gorgeous.
Electronic Sound
Chandler uses keyboards and woodwind to full nostalgic effect, every tone hinting at some keenly felt absence… There is also a lovely sense of drama in the way the tracks have been sequenced, each one contrasting with or extending the mood of what came before. This letter changes mood with every paragraph. Packaged and presented with the dreamy thoroughness that has become a Ghost Box hallmark, A Letter From TreeTops is worth reading and rereading
Wire
It's a collection of sonic Polaroids with soothing powers, so entirely and genuinely personal it ends up speaking to (and of) universal feelings. Musically, the album offers plenty of wide-eyed library-imbued warmth and hauntological escapism… A quiet triumph.
Shindig
…sits somewhere between the rural kosmische of Cluster and the electro nostalgia of Boards Of Canada. Yet while much of this music has a sun-dappled, magic hour feel to it, it's grounded by a hint of melancholy
Prog Magazine